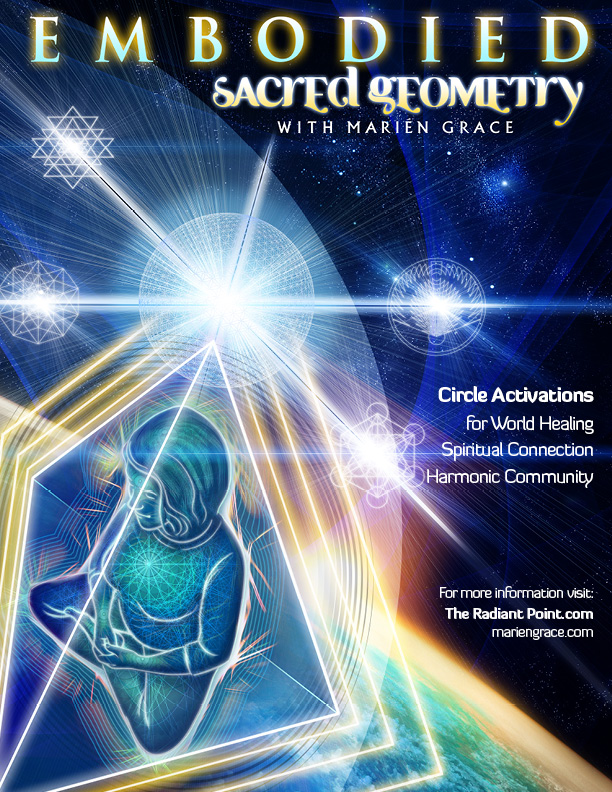 Embodied Sacred Geometry Circles occur sporadically on a Wednesday evening once a month, 7:00-9:30pm, at GraceHearth in Petaluma. Contact Marién to RSVP through the form below, or become a member on Meetup.
To learn more about what was or will be the theme at each circle, click here.

I am truly excited and delighted to be offering this format for our communing and expanding in sacred space. Your participation is a vital blessing, as I know that we all hold a necessary tone and intelligence for creating the holy field.
                 Love,  Marién
Financial exchange policy (FEE = Fair Exchange of Energy): If you feel you receive value, give what works for you!
RSVPs always appreciated.
To be informed of upcoming ESG Circles, please send your name and email using the contact form below.
35,234 total views, 2 views today