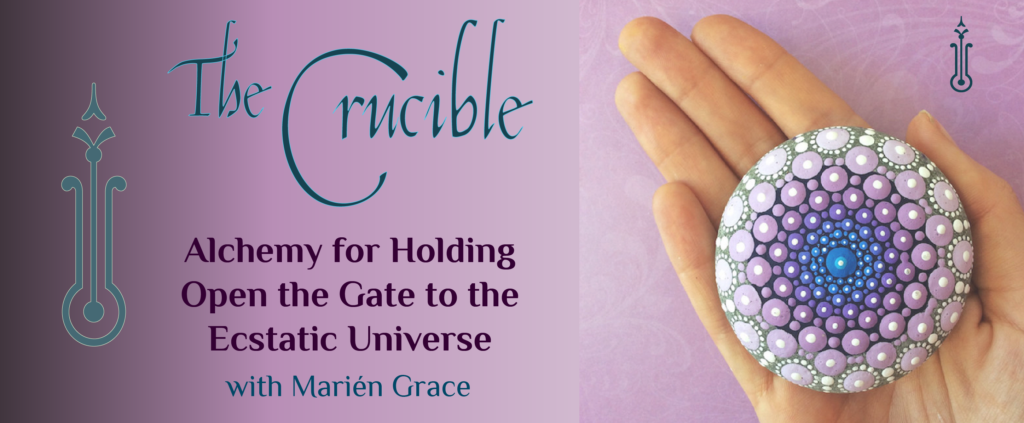 I invite you to join me every other Wednesday evening for 6 weeks in THE CRUCIBLE
beginning January 30, 2019. 7-9pm
Dates: Wednesdays, 7-9pm Pacific Standard Time
January 30, February 13, February 27, March 13, March 27, April 10
At the home of Marién Grace in Petaluma, CA.  Address sent with registration.
$20 for 1 event
$30 for 2
$40 for 3
$50 for 4 or 5
$60 for block of 6
Payment can be arranged with the PayPal "Pay Now" button or made at the door. If paying at the door, please do register your RSVP with the contact form below.
Questions? You can call Marién at 707-765-2313 or ask in the contact form below.